Contact us!  Schedule an Inspection Today!
At Certified Home & Property Inspection, we understand the need for additional financial information and the importance of knowing the costs before requesting service.  We are happy to offer a FREE quote on any of our work.
Phone: (330) 338-7748
Proudly servicing all of Northeast Ohio:
Including Ashtabula, Carroll, Columbiana, Cuyahoga, Geauga, Holmes, Lake, Lorain, Mahoning, Medina, Portage, Stark, Summit, Tuscarawas & Wayne Counties.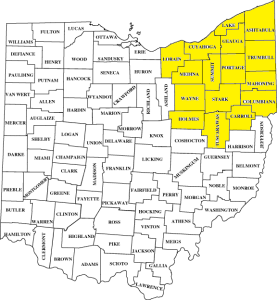 Check us out at: